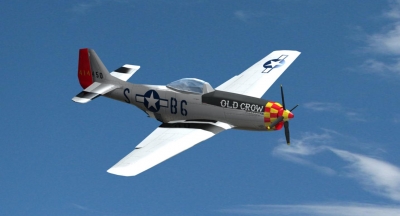 These are the final renders for my unwrapping / texturing / lighting assignment for term 2, everything is based upon real-life reference. I think this is not a bad attempt considering its my first time unwrapping something more complicated and textured with only simple shaders (blinn). Plus its my first attempt at lighting.
The plane was not modeled by me, I only did the texturing. It is textured according to an actual surviving airplane (a Mustang) from WWII, the "Old Crow". Reference photos of the actual plane can be found here:
P-51 Mustang Survivors: "Old Crow"
P-51 Mustang Survivors